Need a nice neon light for your home or store?
Custom Neon Signs
Custom Neon Signs are a great way to add some personality to your home or business. Whether you want to add a pop of color to your room or make a statement at your wedding, there's a neon sign for you. Custom Neon Signs are also a popular choice for businesses, from bars to gaming establishments. No matter what your style or budget is, there's a Custom Neon Sign that's perfect for you. We use the latest neon flex technology which is stronger and lighter than glass neon tubes.
Our Neon lights provide low energy consumption, a 10,000+ hour lifespan, and no heat or noise. All of our signs are custom-made to order so you can choose your favorite colors, fonts, and designs. Leave your neon sign installation in Langley & Surrey to us. We do your job with the highest quality and affordable prices.
Neon Lights
Hipster neon word lights are all the rage in co-workspaces; neon wall art is adorning coffee shops, bars, restaurants, and diners; neon light-up signs are appearing in beauty salons and barber shops; neon quote signs are showing up in nightclubs and yoga studios. The list goes on! Not only do custom neon signs add a touch of personality to your business, but they can also be used to communicate important information to your customers (like your hours of operation). So if you're looking for a way to make your business stand out from the rest, consider investing in a custom neon sign – you won't regret it!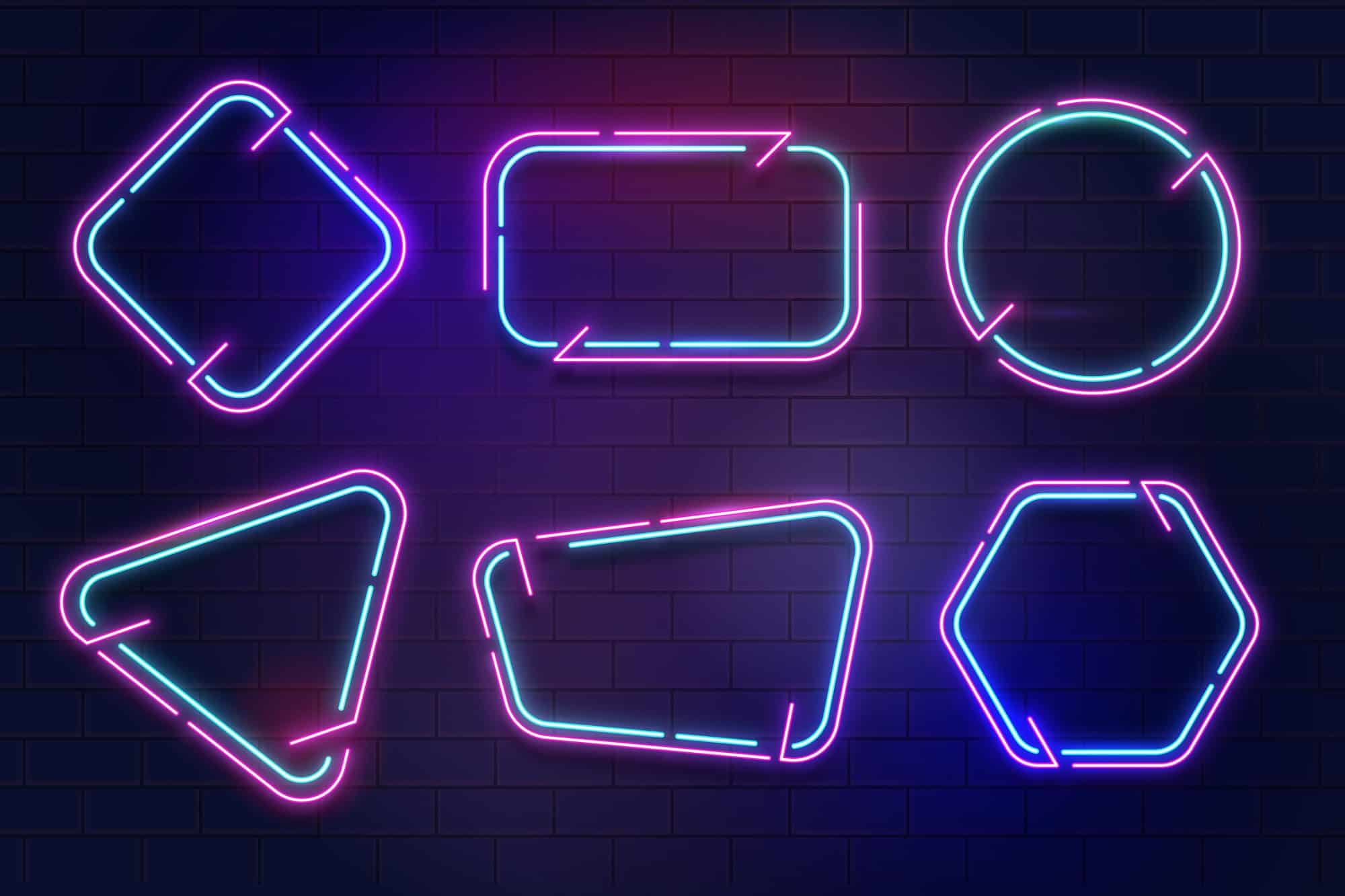 You can count on us from Custom to repairing
We specialize in repairing neon signs and installing new custom neon lights. We understand that your sign is an investment, and we're here to help you keep it looking its best.
Whether you need a simple repair or a complete custom sign, you can count on us to get the job done right. Contact us for more information.
1. How long is the lifespan of a neon light?
Neon signs are a popular way to add some extra visual interest to a business, and they can be an effective marketing tool. But how long do these signs actually last? The lifespan of a neon sign depends on the type of sign and the conditions under which it is used. Glass tube neon signs have an average lifespan of 10,000 hours, while LED neon flex lights can last for up to 30,000 hours. Of course, these are just averages – some signs may last much longer, while others may need to be replaced sooner.
2. Does neon consume a lot of electricity?
Neon lights don't use very much electricity at all, which is good news for business owners who want to save their energy. But how do neon lights work? Neon lights contain neon gas, which is excited by an electric current and emits a bright light. This process is very efficient, making neon lights a popular choice for businesses and homes alike. So the next time you see a neon sign, remember that it's not just consuming electricity- it's doing so in a very efficient way.
3. What happens if a neon light breaks?
Repairing a neon light is only possible if the glass is not broken or cracked. When a neon light breaks, the neon gas is immediately released. This can pose a danger to both people and animals, as inhaling too much neon gas can be fatal. For this reason, it is important to dispose of any remaining parts of the light as soon as possible. In addition, broken glass can be sharp and dangerous, so it is also important to handle it with care.  it is not possible to repair a neon light once the gas has been released.