Do you need a home lighting service in Langley or Surrey?
Lighting Services in Langley & Abbotsford
If you're looking for a way to improve the look and feel of your home, adding professional lighting can be a great solution. From outdoor landscape lighting to chandelier installation, our home lighting service can help you create the perfect ambiance for your living space.
As a 5-star lighting contractor in Langley and all of Lower Mainland, we offer professional lighting services to our clients at competitive prices. From designing to installing and repairing your property lighting. Let's take a closer look at some of the services we offer.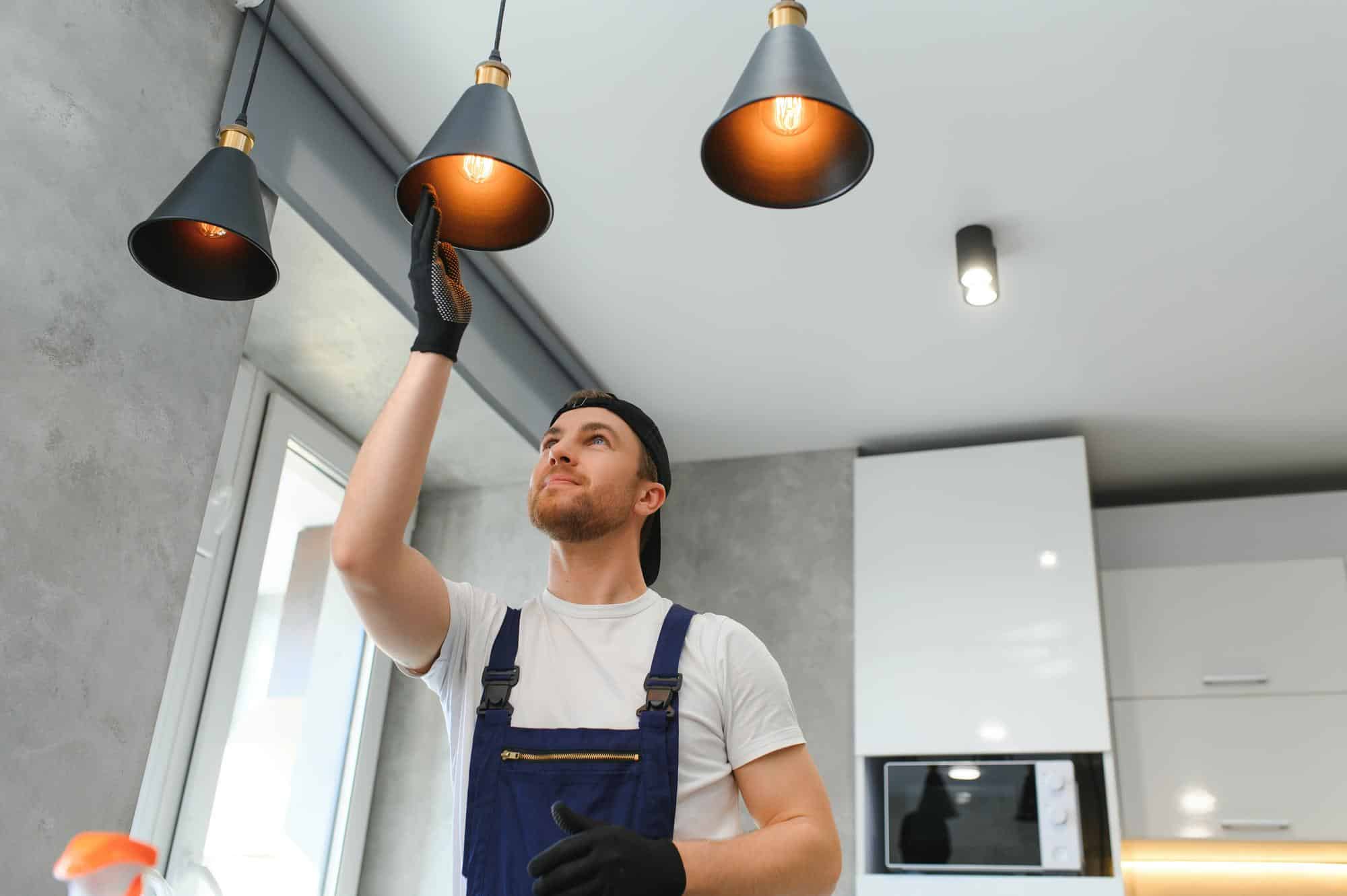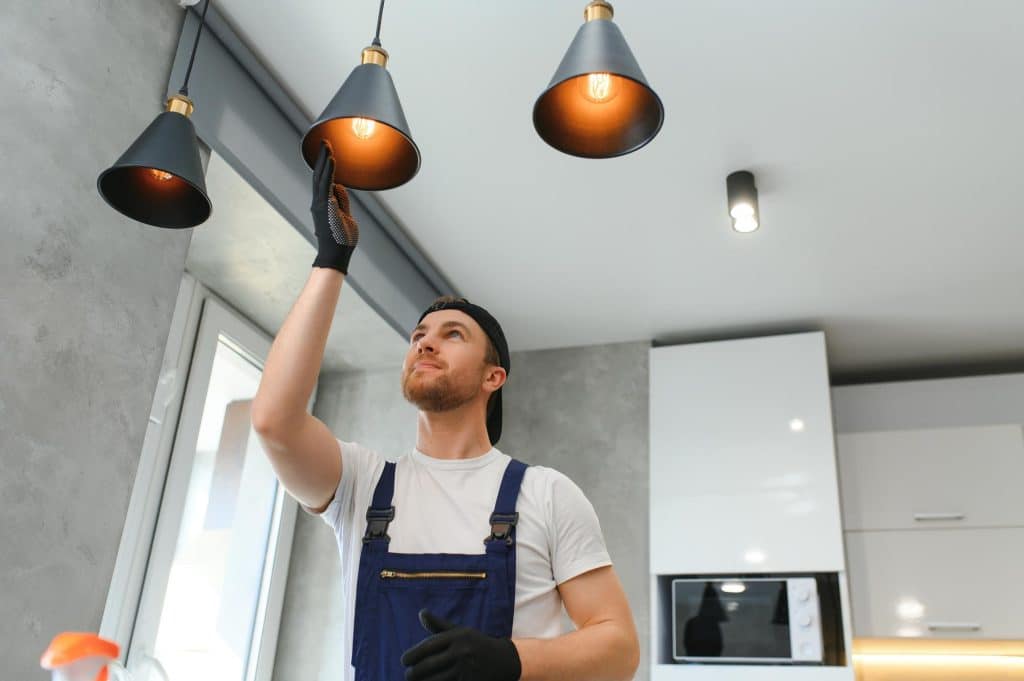 Lighting Upgrade
No matter what type of home lighting services you need, our team is here to help make sure you get exactly what you want out of your project. From commercial outdoor lighting installations to pot light installations, our goal is always to provide top-notch results that meet or exceed expectations—every time! Contact us today for more information about how we can brighten up your home with professional home lighting services in Langley and Surrey.
Do you have electrician for landscape lighting near me ?
If you are in Langley or Surrey, you can use our lighting upgrade services. if you need your lighting service contact us now.
Also, if you need other residential electrical services, we offer a wide range of services.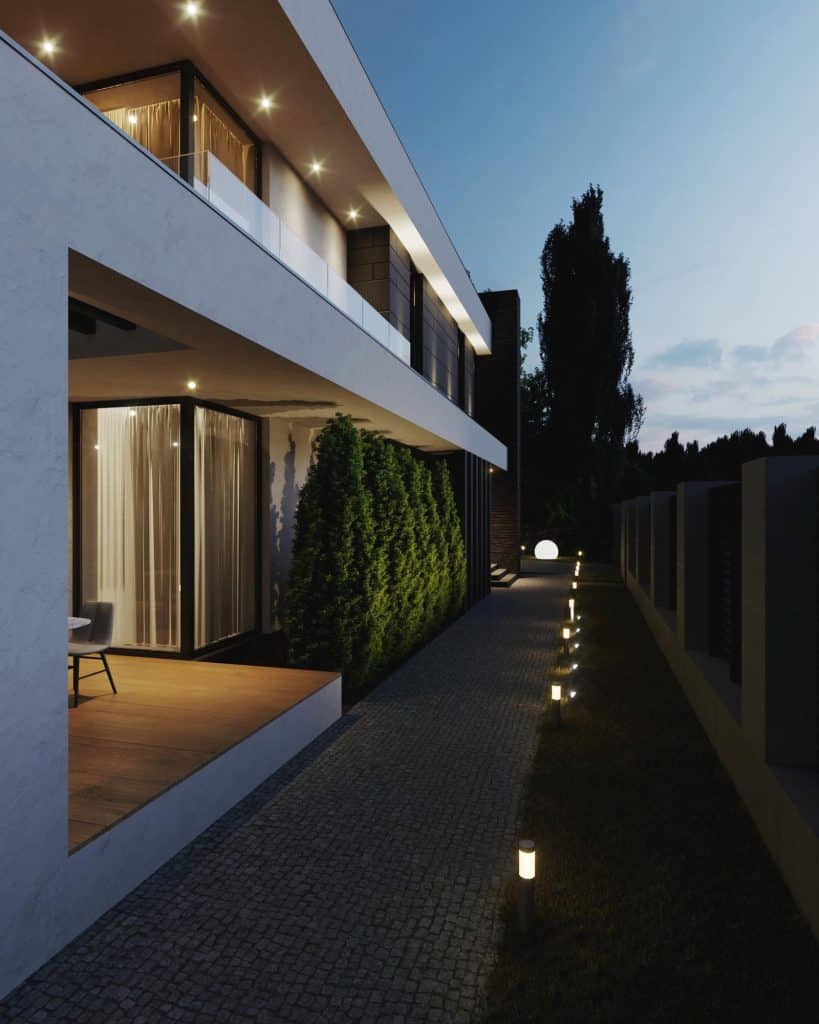 1. Outdoor Landscape Lighting Service
Our home lighting service is perfect for creating an inviting outdoor living area in your backyard or garden. We offer outdoor landscape lighting solutions that will highlight any décor pieces while also improving safety and security around your property. Our team of experienced professionals can install floodlights, spotlights, and other fixtures that are designed to stand up against all types of weather conditions.
2. Recessed Lighting Installation
Recessed lighting is often used as an effective way to improve the overall brightness in a room without taking up valuable wall space. Our team can quickly and efficiently install recessed lights throughout your entire home—including kitchens, bathrooms, and bedrooms—for an even distribution of light throughout every room. We also ensure that each installation meets all local building codes and regulations, so you can rest assured that your new lights are safe to use.
3. Chandelier Installation
A chandelier adds a touch of elegance to any room—but installing one requires more than just hanging the fixture from the ceiling. Our team can help with everything from selecting the right size and style chandelier for your space to actually attaching it securely overhead, wiring it correctly, and connecting it to existing circuits or outlets as needed. We guarantee quality workmanship on every chandelier installation job we do.
4. Pot Lights Installation Service
Our service provides our customers with excellent pot light installation. Our technicians are highly trained and experienced in our modern techniques and equipment required for a detailed and clean installation of our pot lights. We strive to maintain our high standards, ensuring that our clients receive the best quality illumination possible. All our electricians are certified and ensure the most current safety protocols are adhered to at all times. With us, you can be sure every light will be beautiful, efficient, and installed to last!
5. Dimmer Switches Installation Service
Dimmer switches allow you to control the dimness of lights on your property. Not only do they give you more control over the atmosphere of your space, but they also save energy by using less electricity when lights are dimmed. Dimmer switches also extend the life of light bulbs because they don't get as hot when used at lower levels. This means that you won't have to replace light bulbs as often, saving money in the long run. Dimmer Switches installation service is one of our lighting services. if you looking for Dimmer Switches installation in Vancouver contact us now.
6. Add Motion Sensors Service
Motion sensors are an effective way to save energy while ensuring that areas remain well-lit even when people aren't around. Adding motion sensors allows lights to turn on automatically as soon as someone enters a room and turn off shortly after they leave. This is especially helpful for offices where lights may be left on overnight or forgotten about during lunch breaks. Motion sensors make sure that lights stay on only when needed and help reduce energy costs significantly over time.