Commercial Electrical Services
What Does Vancan Commercial Electrician Do?
Commercial Electrical in Vancouver BC
You can't effectively run a business when confronted with electrical problems. But do'nt worry, as our commercial electricians Vancouver will make your company shine.
Count on our qualified commercial electrician Vancouver bc to keep your commercial space safe through electrical maintenance, repairs, upgrades, and installation of UPS and generators. We secure Necessary Electrical Permits for and in all our electrical works.
Electrical repair, maintenance and new renovation for offices, retail stores, and restaurants
Electrician For Commercial Property management service
Energy conservation consultation
Lighting repair, installation and upgrade
Parking area lights
Neon sign lighting
install & repair Security lighting, detectors, motion sensor light, etc.
Electrical Audit
Generator and UPS system
Indoor & outdoor wiring installation
Electrical transformer installation
Appliance installationan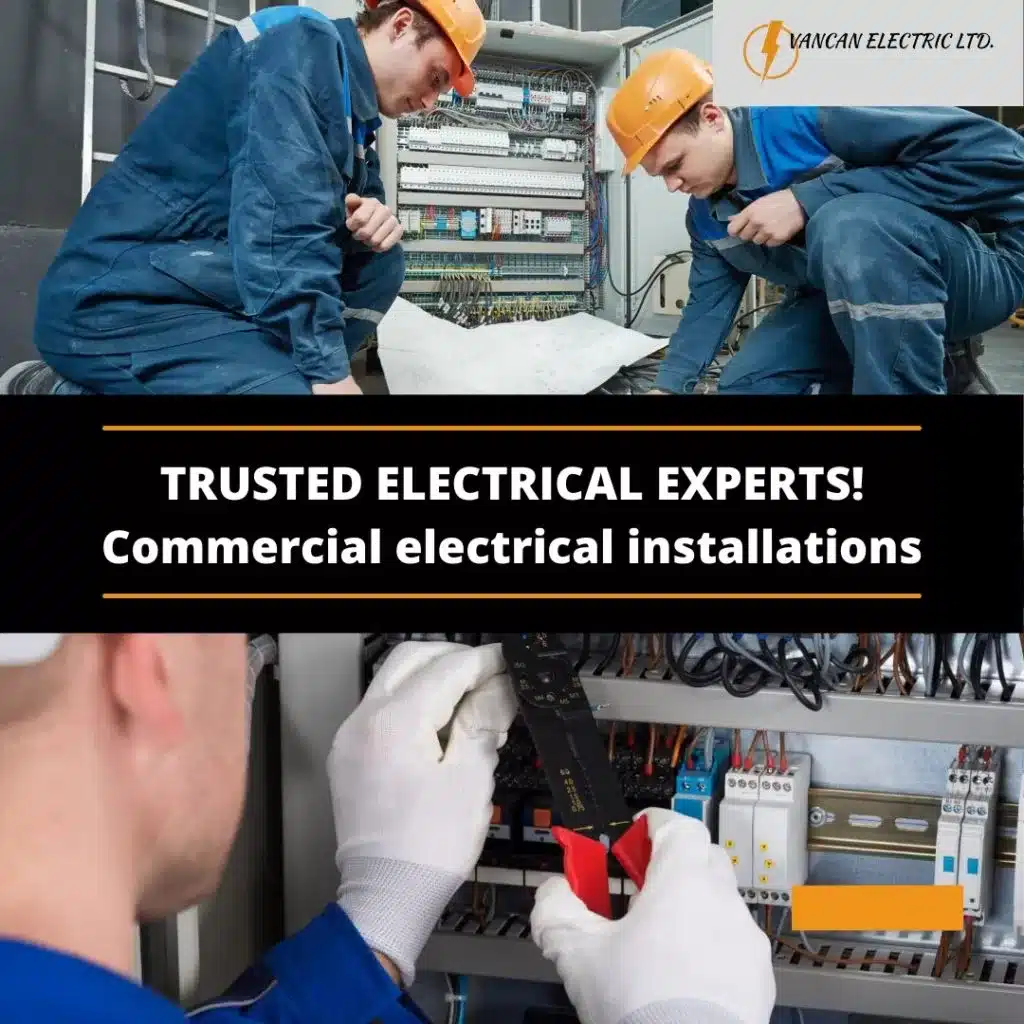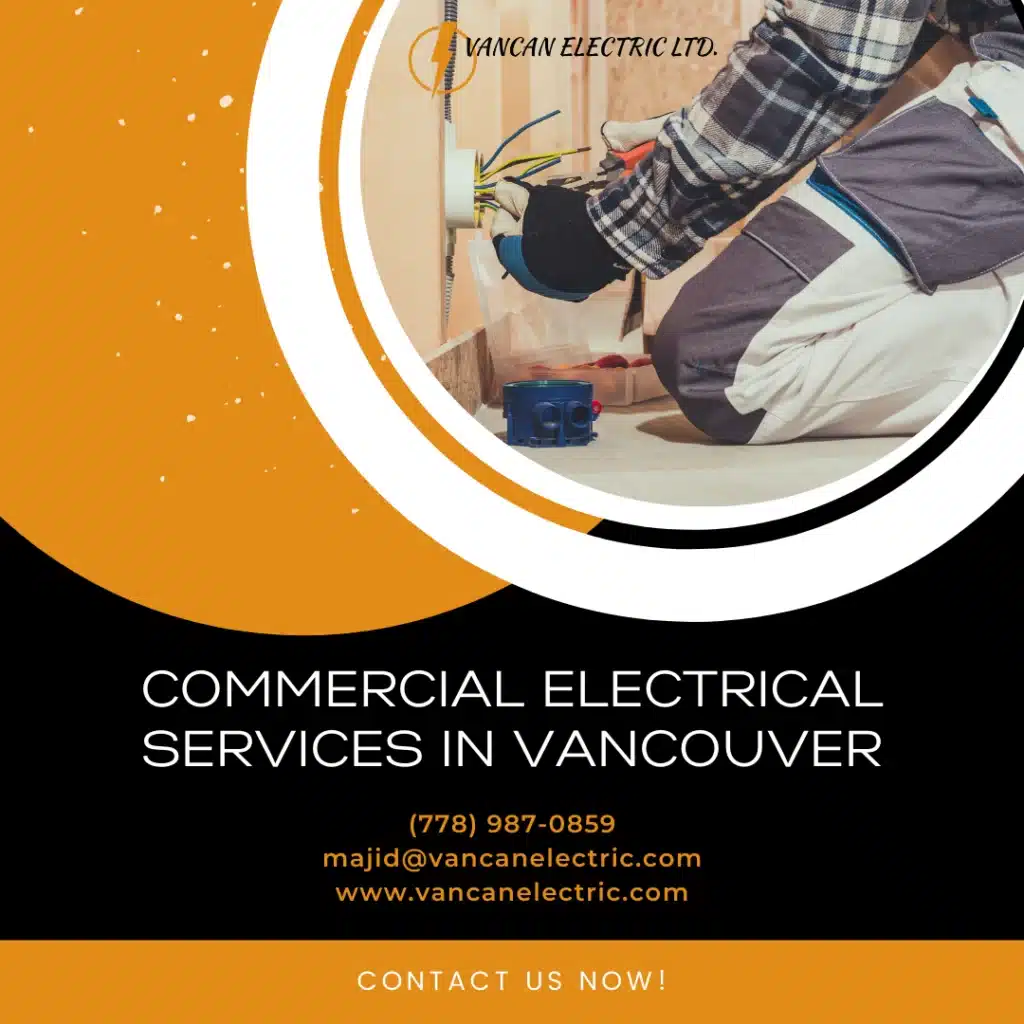 We Won't Leave Your Company In The Dark
Vancan experienced electricians understand how important your business is to you. That's why we're dedicated to superior commercial electrical services that won't break the bank. We do commercial electrical works with the Safety Standards General Regulations in mind. In addition to commercial assistance, we also complete Industrial Electrical and Residential Electrical work in  Langley, Surrey, Lower Mainland, Fraser Valley, Vancouver, Burnaby.
Tell our electricians about your project as soon as possible.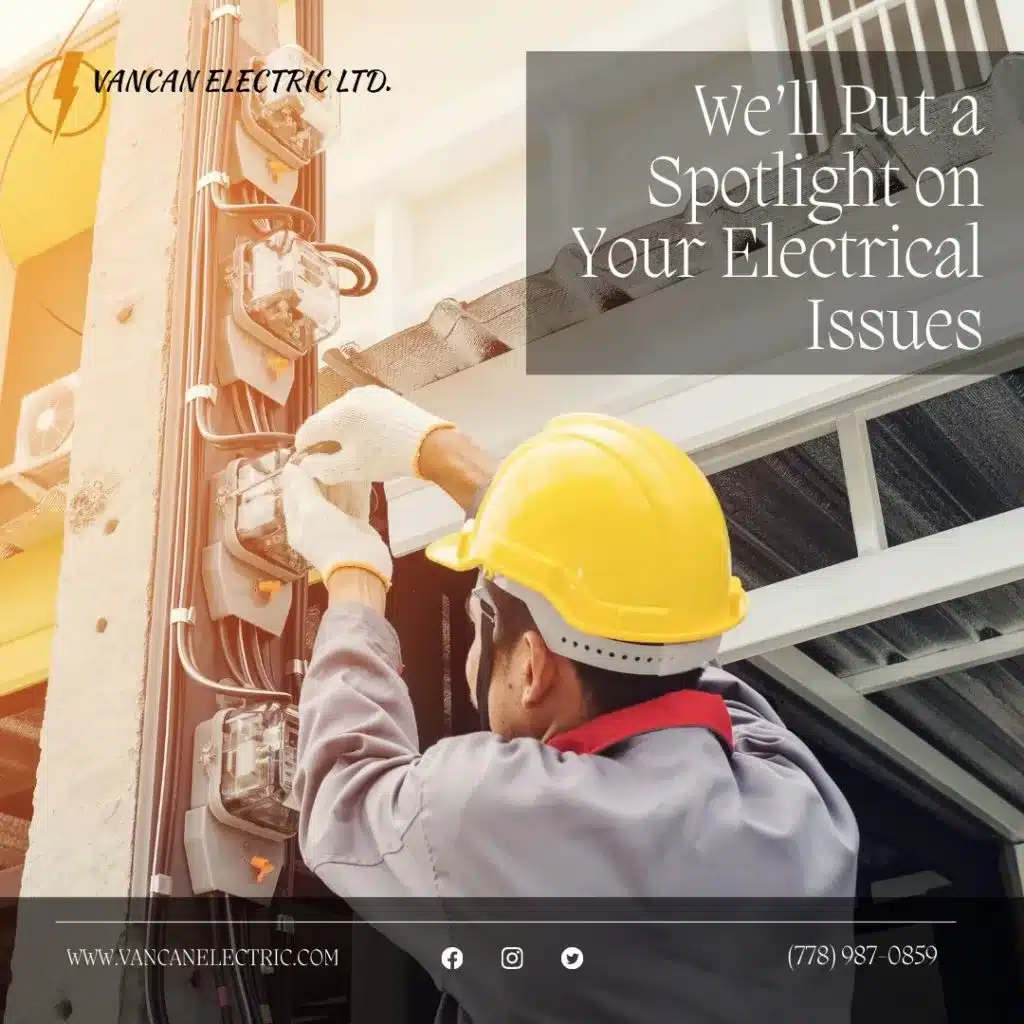 We offer industrial solutions that are reliable, efficient, safe and sustainable.